Kyros is in the business of matching square pegs with square holes.
Whether you're a franchisor seeking suitable franchisees for your network, or a prospective franchisee, wondering which brand is most suitable for you, Kyros, together with its associated companies, has a service which has been designed with you in mind.
Much of our business comes through recommendations from those who have benefited from working with Kyros; and a number of our relationships with franchisors go back many years.
Although the technology and tools for finding the right 'match' have evolved significantly during this time, the principles underlying successful matchmaking remain the same – our approach is to embrace those new tools which work, whilst remaining totally committed to delivering outstanding personal service to our franchisor, franchisee and prospective franchisee customers.
What we do…
Design and implement franchisee recruitment programmes
Provide outsourced services for parts of the recruitment process
Help those seeking suitable franchises to do so easily
Facilitate the sale of franchise, master franchise or franchisor businesses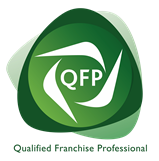 Iain has been involved in matching individuals to opportunities for virtually all of his working life. Following university, Iain moved into IT sales with a major international computer manufacturer and subsequently joined IT resourcing company Computer People.
He became Sales Director of the UK business, which at the time was the largest specialist provider of IT staff services in the UK. In 1994 he bought a consultancy franchise and worked with large and small companies who wished to grow their business through franchise expansion. Iain sold his franchise in 1999 and set up Kyros Franchising as a service for both franchisors and franchisees.
He was a joint founder of both Franchise Resales Ltd and Mr Franchise Ltd, which provides a bespoke matchmaking service for prospective franchisees. Iain works with the Franchising Centre, helping international franchisors secure Master Franchisee partners for the UK.
Contact: iainm@kyros.uk.com